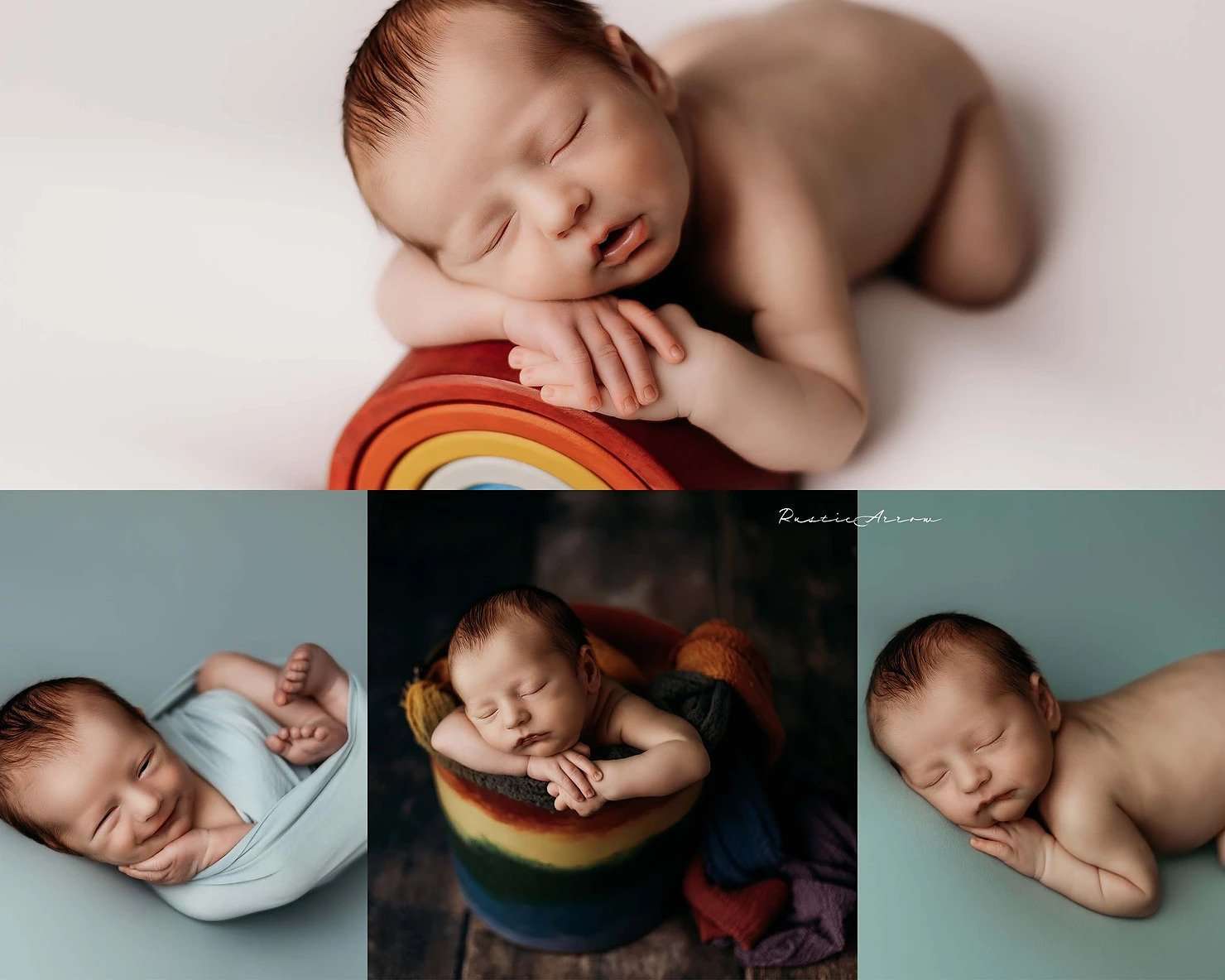 Grant was scheduled into me when a good friend of his mom's gifted the session to them. How sweet, right? I love when sessions are gifted, as it's truly a selfless gift that any new mom would want.
Grant came in on December 5 and was scheduled for a petite newborn session. In the days leading up to the session, I sent his mom, Megan, a questionnaire to help me make style his newborn session into something specific to her and something she would love.
Megan didn't specify any specific colors she would like me to use or avoid, the only thing she wanted was some images of him awake. Typically in a baby photography session, I love for the newborns to be asleep, as it's much easier for me to pose them when they aren't fighting me to be put into some poses. However, I knew one pose that he could be awake for, to start off, that they would love, the hammock pose.
The hammock pose is such a simple pose that is done over the baby. and allows them to just lay there and look up at the camera, which is exactly what he did. You could see his little feet, hands, face, and most importantly, his eyes.
The rest of the session Grant did an amazing job at being asleep and allowing me to pose him how I needed to. When it came to the rainbow pose he did want to put up a fight on sleep, so that was definitely harder, however he finally gave up and relaxed. This allowed me to pose him on the Newborn Nerds rainbow prop that I have specifically for my rainbow newborn sessions coming in to make it super special. Once we completed the tabletop posing, I had the bucket set up for him with my rainbow bucket hugger from Hello Little Props (my absolute favorite prop store), and we got a cute bucket image of him.
All in all, Grant did an amazing job for his newborn session, and I couldn't be happier with the images that were produced for his first professional photography session.
Congratulations Megan and Craig, Grant is absolutely adorable and perfect. I couldn't be happier for the two of you.