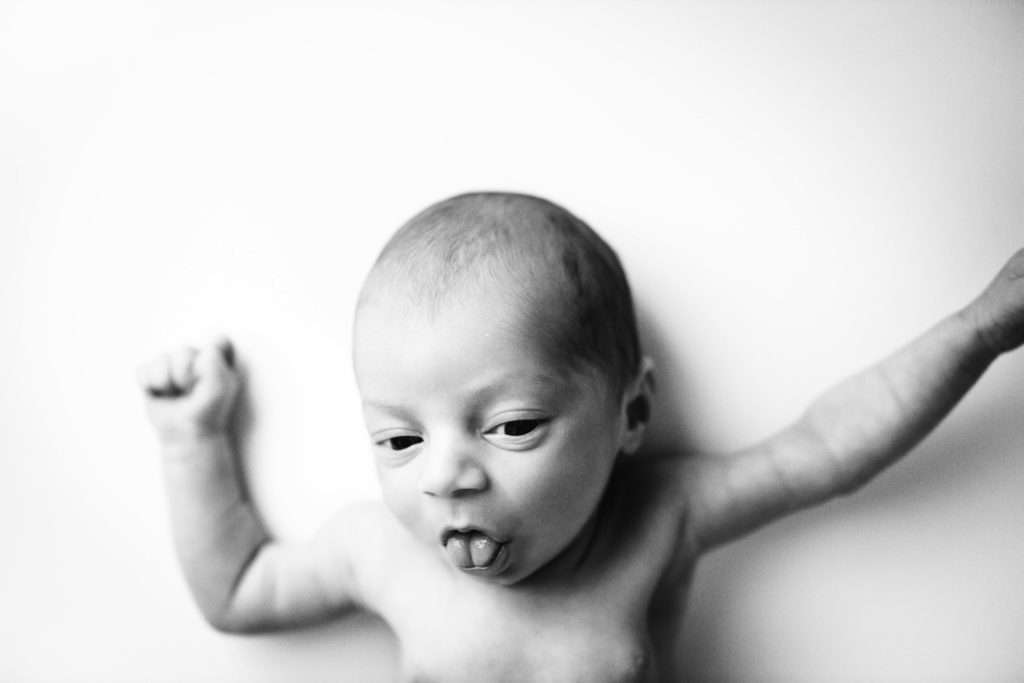 When to Book Your Newborn Photographer | A Guide for Scheduling Your Photographer
"When should I schedule my newborn photos?" This is a question that I get a lot from my clients. Honestly, this is completely up to you and your budget, however, I highly suggest starting to look into a newborn photographer when you enter into your second trimester. But why? There are so many different aspects to look at when booking a newborn photographer, and honestly, you don't want to just schedule with the first newborn photographer you see. I believe all clients should choose a newborn photographer based on several factors, such as editing style, pricing, location, and if you mesh well with the photographer you've chosen. This is why you will want to get started early on your search for an amazing newborn photographer. Imagine that you're about 8 months pregnant and you just remember that you wanted to schedule newborn photographs to be done when your baby is born, but you reach out to every photographer around you and their schedule is completely booked. You're now crushed… I see this way too often and this is exactly why I suggest my clients reach out at least 3 months in advance, although I do prefer my clients scheduling at around 5 months before their due date. Below are some helpful tips to keep in mind for when to book your newborn photographer.
Researching For Your Perfect Newborn Photographer
There are so many amazing newborn photographers out there, but I fully believe that you should find and work with the photographer that's best for you. There are so many things to research before scheduling your newborn photographer… style, pricing, policies, digital images vs prints, and the list goes on. Let's just go over a few of these items so you can confidently schedule your newborn photographer.
Pricing
Typically, newborn photographers are small businesses, so their pricing will be dependent on their cost of doing business. From what I've seen in my specific area of Northwest Arkansas newborn photographers range from $350 to $1000+. Obviously, this is a huge gap and I've found most of my clients aren't prepared for the large fee associated with hiring a maternity and newborn photographer. When discussing everything that goes into the newborn photography session specifically, my clients then realize why there is such a high fee associated with this genre of photography. So, before even reaching out to a potential photographer, I would suggest sitting down and thinking about how much you're willing to invest in your session so you have those memories for a lifetime. Typically the lower-ranged photographers do not have as much experience as the higher-end photographers, but some photographers that are lower in price also just haven't found their worth in their business yet, which isn't a horrible thing.
Products vs Digitals
Another thing to really think about before reaching out to photographers is if you are wanting digital copies to print yourself, that is if the photographer even releases print rights to you for your images, or if you'd prefer to have wall art provided by the photographer from their professional lab. As a professional photographer, I will always suggest having your prints done through your photographer as they do go through professional labs. Their computers are also calibrated specifically to those professional labs to ensure you receive the correct coloring and quality of your image purchased. I mean, you don't want to take a digital to a box store and print it on a huge canvas for the quality to be absolutely horrible, right? Sometimes digitals are a great option though, specifically in the time we live in currently, where everything is digital. I personally believe digital images are great to have just on your phone so that you can quickly glance at the images. If you do choose to have products over digitals, then you will be looking at a higher fee from the photographer to cover their cost of goods. If you decide you'd prefer a photographer with digital packages, be sure to ask them about how large you can print your newborn images, if you receive the print release to those images, and what their pricing is for those digital images.
Style of Photography
Light & Bright vs Dark & Moody, Posed vs Unposed, In Studio vs In-Home… there are so many options when it comes to a newborn photographer's style. Me personally, I love posed, in-studio newborn images that are edited moodier, instead of light and bright. This is a personal preference, and I fully believe that new moms should book a newborn photographer based on their style of photography, I mean, after all, you will be looking at these images for the majority of your life once you receive them. You should love the editing style, right? When you are searching for the perfect newborn photographer for you, you should definitely know the type of style you'd prefer for your newborn session. Some photographers will not do in-home newborn sessions, but they will do studio sessions and vice versa. Every photographer has a specific style to them, sometimes it's best to not settle and just search for that perfect style that you absolutely adore. Once you've found that, then you should definitely reach out to that specific photographer and learn what services they can do for you, and see if that aligns with what your budget is. If not, see if they have a payment plan or start saving up for your session. I promise it will be worth it.
When to Book Your Newborn Photographer
Alright, so you've found the best newborn photographer in your area, that fits right along with what you are wanting and have dreamed about for your newborn photography session. You're about a month into your research…now what? Schedule them! Some newborn photographers will schedule you right when you reach out to them and some will want to do a consultation with you to understand all you're wanting from your session and provide an experience to you. Either way of scheduling is perfectly fine. With either way of scheduling, you will want to start your search around 12 weeks along and finalize your choice at around 20 weeks. This will help ensure that your photographer of choice will have more availability than they would towards the end of your pregnancy. This also allows for more planning around your newborn session to make sure that your photographer has all the details they need to provide an amazing experience for you and your family. Every family deserves the best newborn photography session possible and I hope that you receive the newborn photography session of your dreams with these simple tips.