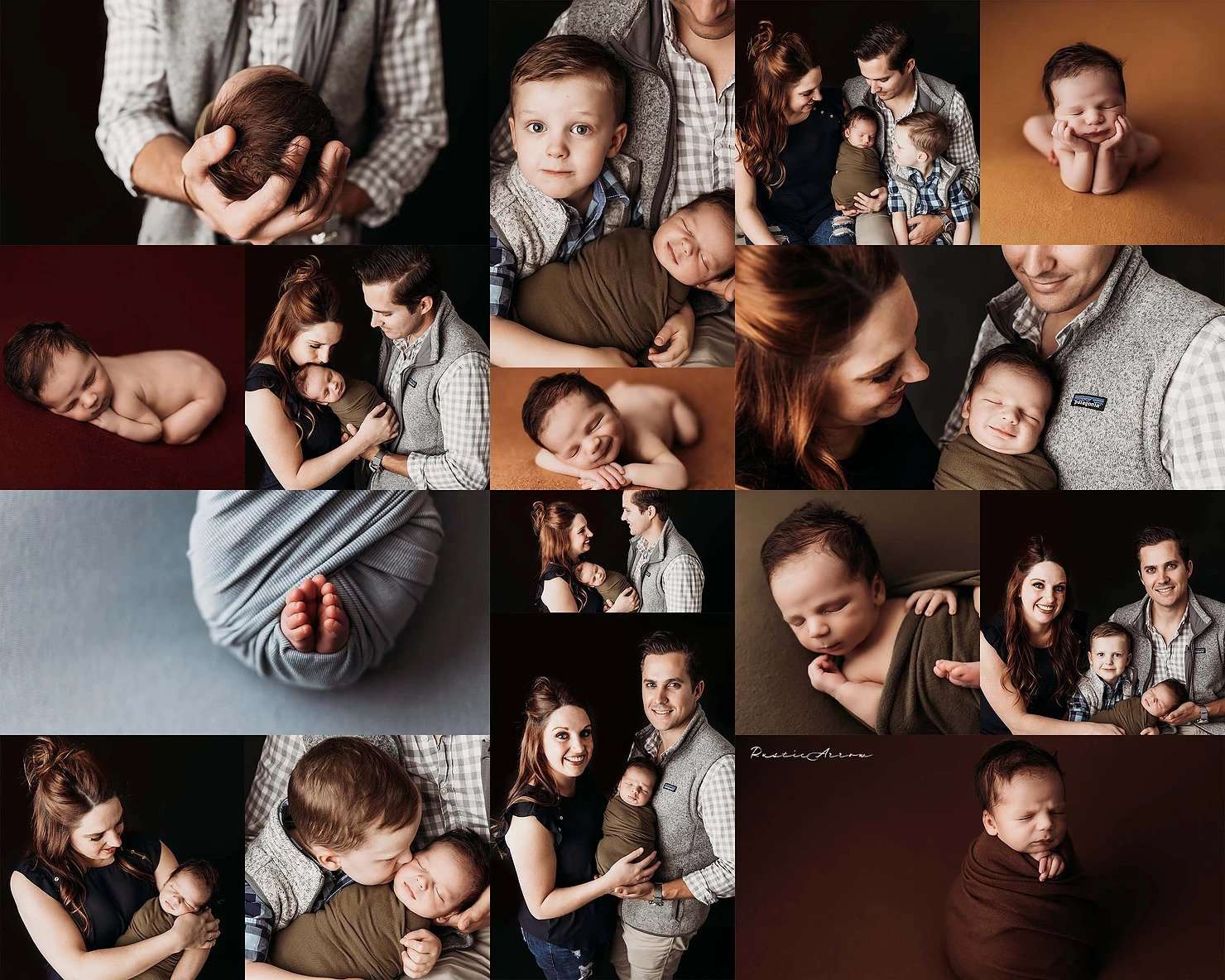 This session took about 3 hours to complete, as I do work around the family that comes in and the baby. We will always be taking breaks from the session to feed, if needed, and to calm baby if they become unsettled.
With a mix of
tabletop
baby poses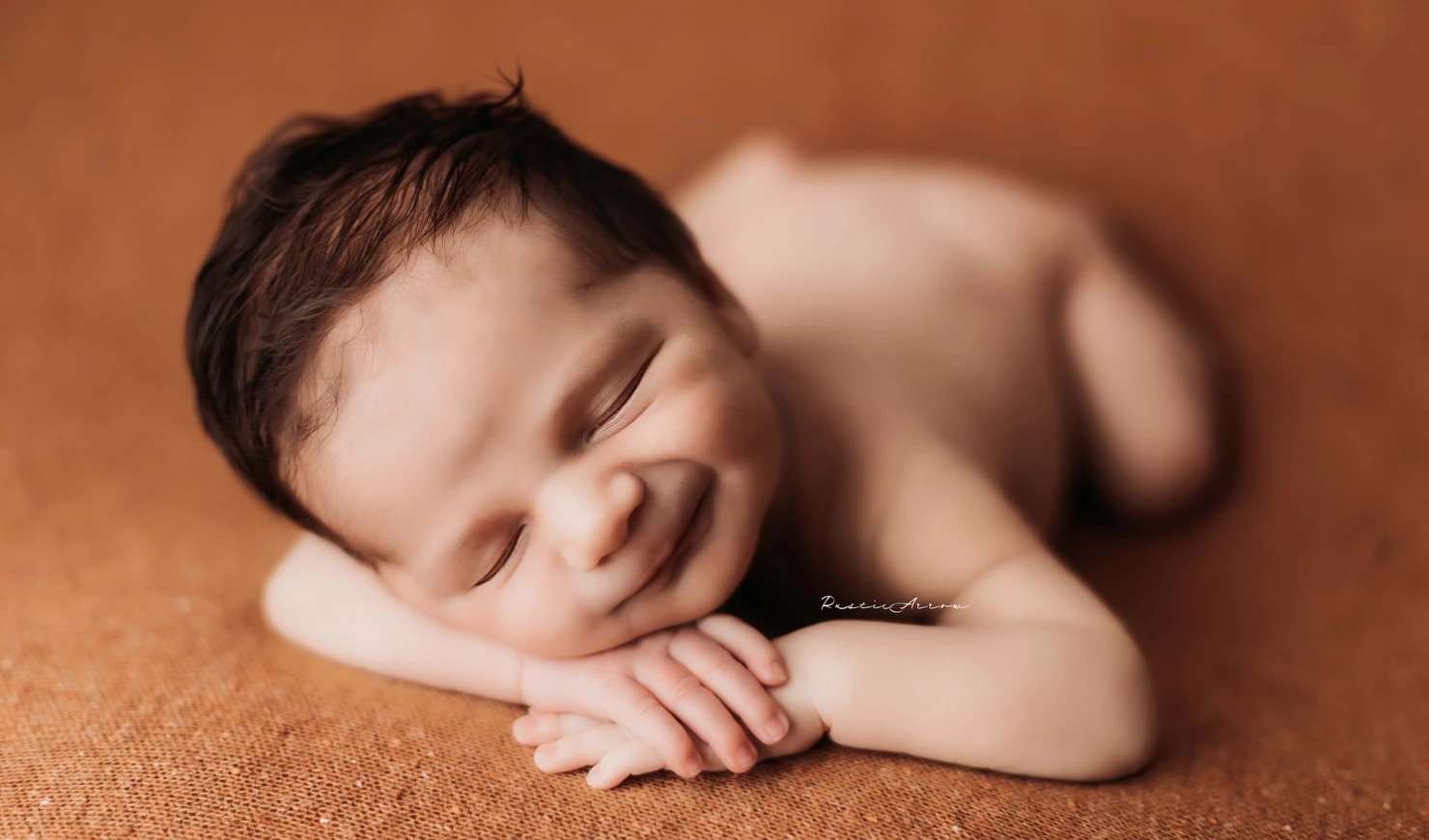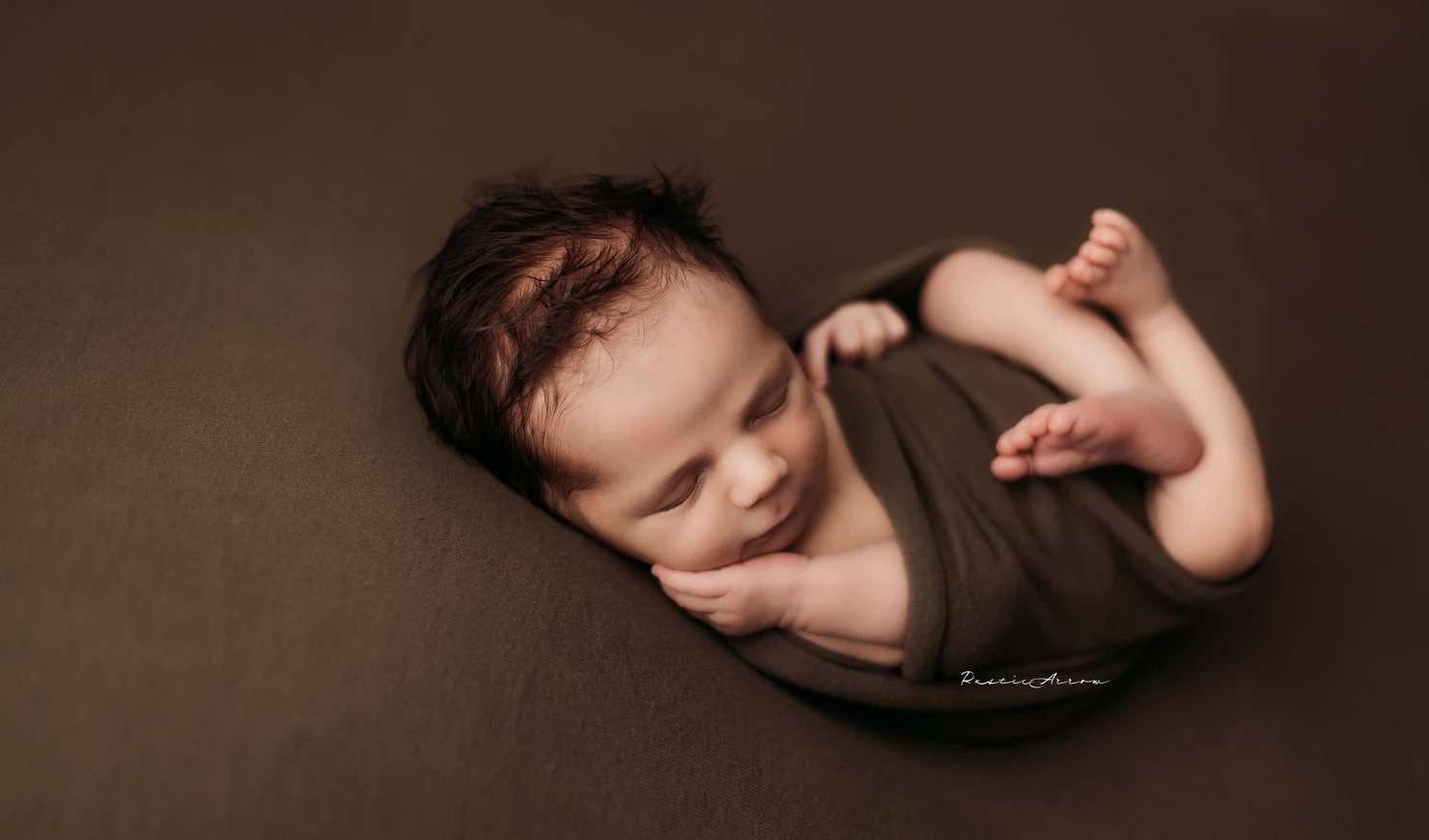 With sweet Sullivan, he was quite the hungry little guy. With a tongue tie, he did feed a little longer than usual, as Abby (mom) was breastfeeding, then also syringe feeding him to ensure he was nice and full.
Big brother August did amazing during his session and followed all the rules I set in place for him to create a safe studio space for his brother. Gus is 4, so I did advise Abby and Zeb to bring games to keep him occupied if needed. I also offered them the community playground and my backyard to go play in while I was focusing on baby brother.
Gus did get slight separation anxiety from mom while she stayed in the studio with me, so he came back a little sooner than expected, but as I said, he was so good and well behaved that I barely noticed he was there.
Congratulations Zeb and Abby! Sully is so adorable with his little mullet, and I can tell Gus is such a proud big brother.