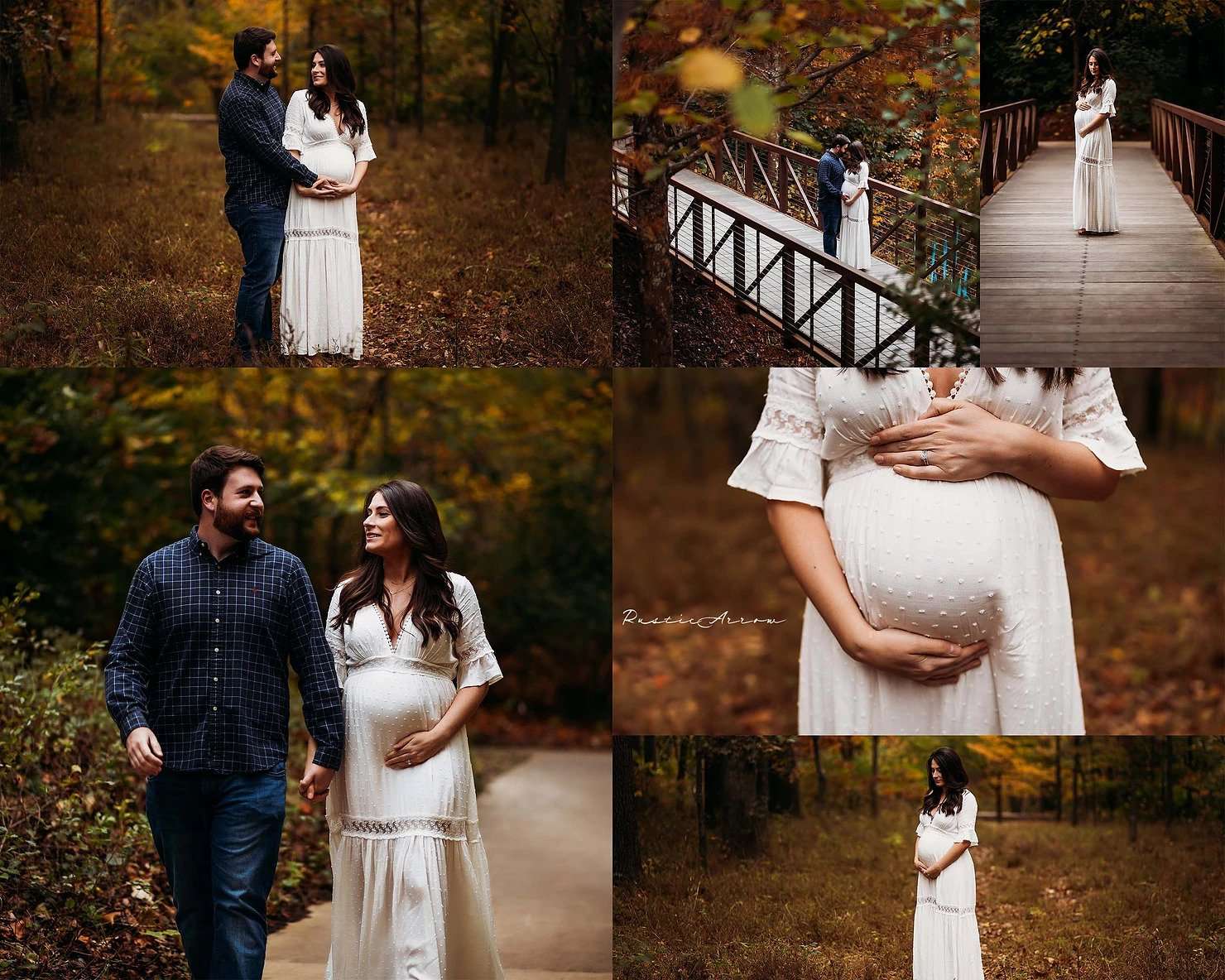 Sarah and Corey are from the NWA area and came to me looking for a maternity session.
Sarah contacted me via my website by filling out my maternity questionnaire first, instead of clicking "contact me". Which was totally fine with me! It totally helped take away an extra step in my workflow. haha!
She contacted me stating that she and her husband were super awkward and that I would need to get them moving and tell them exactly what to do, which was perfectly fine with me. I'm super awkward myself, so these are definitely my people. Sarah decided to schedule during the fall so that she could get that beautiful fall foliage in her images. I mean, it's so gorgeous, right? So many oranges, yellows, and reds..and she did decide that she wanted her session done at Crystal Bridges Museum, which offers amazing walking and biking trails for the NWA area. With the trails, during this season, it definitely offers some gorgeous fall coloring, making this a prime spot for any photographer in the area. Speaking of prime area, I think during her session we saw at least 5 other photographers having sessions, having to work around a lot of people. But really, you can't tell in the images, can you?
During the session, I had Sarah and Corey moving around, posing them exactly how I wanted them to give them the best images possible. During our time together, they seemed to lighten up and enjoy the experience. At the time of the session, Sarah was 30 weeks along with Hazel.
After the session, Sarah and I spoke about the different baby photography options available to her and what would be the best fit for her and Corey. Sarah actually did seem quite surprised that a studio newborn session can take up to 3 hours depending on the temperament of the baby. We spoke about lifestyle sessions and what that consists of and how long it takes for a session like that as well.
I can't wait to meet sweet little Hazel!