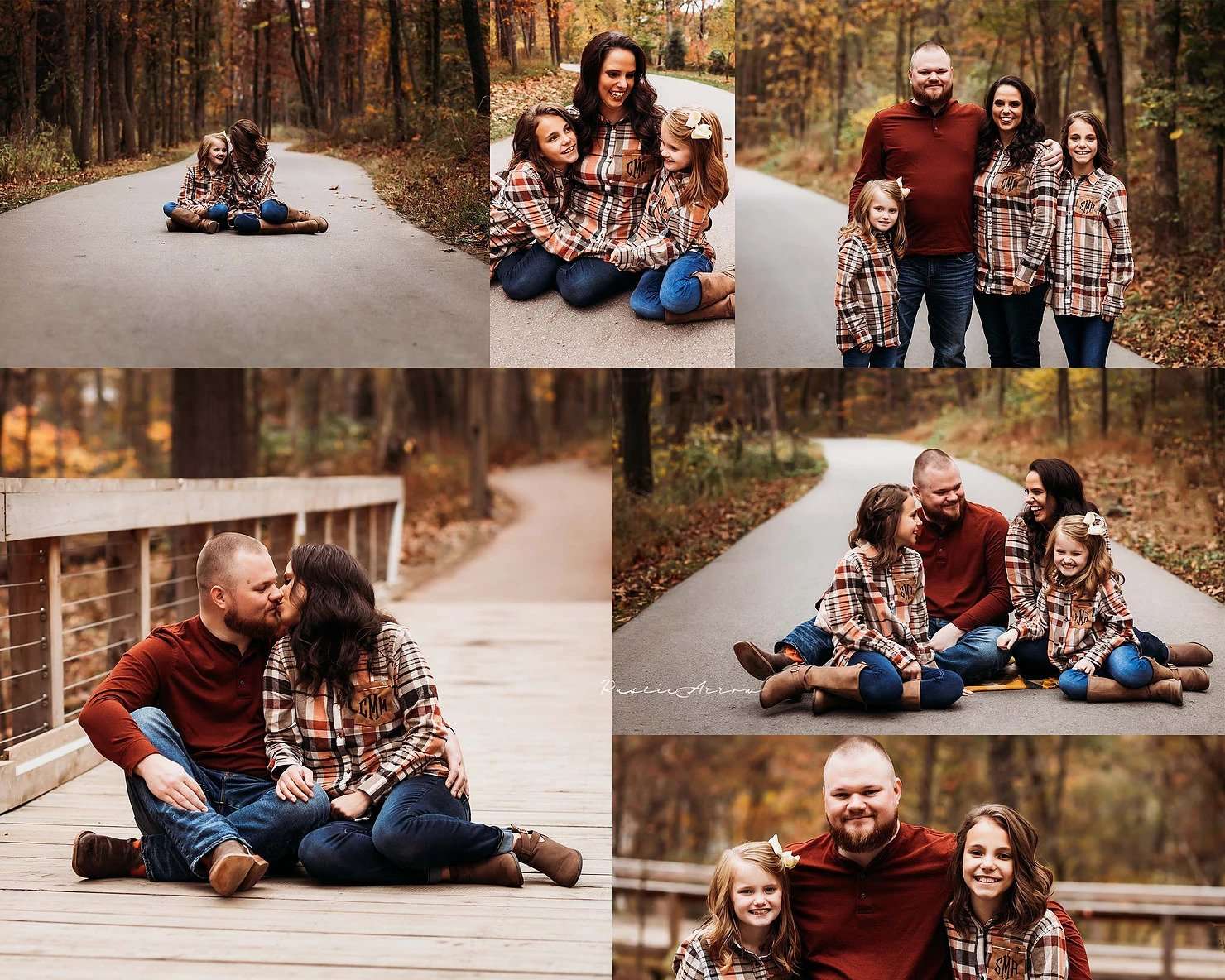 Cheyenne came to me super flustered. She had originally hired a photographer to take her family's images, however, the day they had scheduled, it was supposed to rain that day and essentially ruin their family photography session. She was unable to reschedule with the photographer she had because they were going to be flying out of the state the day after their session. Bummer right?
Anyways, she contacted me curious if I had any time available that worked for her family. I agreed that I did have the time slots she requested available on such short notice. In the coming days, she was super concerned about the weather and if we would be able to have the family session. I reassured her that the weather app I was looking at showed it would be perfect for the original date, but I would definitely be keeping an eye on it and let her know if we needed to push back because of rain since there was a chance for that specific date.
On the morning of the original session, I got a message from Cheyenne stating she needed to push back because of personal reasons, so I agreed and we rescheduled for later that week. The day of the session finally came, and I requested that they move their appointment up in time, as it was showing it was supposed to be cloud cover the entire day.
I honestly couldn't be happier with the decision of bumping their session up. It was nice and quiet in the location we chose, the weather was absolutely perfect for a fall day, and the cloud cover was great. I always tell my clients that I absolutely love cloudy days, even though they may not, because the clouds act as a natural diffuser for the sun, which creates amazing even light throughout the location. This is especially important when you are in a location with TONS of trees.
During Cheyenne's session we played, we laughed, we admired all that Crystal Bridges had to offer us. Her husband, Sean, was a typical dad during the session. You know, someone who doesn't want their picture taken, but is doing it because his wife REALLY wants pictures done. Haha! But I think throughout the session he did enjoy himself some when he got to play and act naturally in front of the camera with his girls. There were moments that I incorporated into the family session to help ease his mind, and their daughter's minds from the camera being on them. They got to play rock paper scissors, plan their next prank on mom, and tell jokes with one another.
All in all, again, I couldn't be happier with how the session turned out, that Cheyenne got her fall family session she was wanting, and I got to know another great family in the area.